André Lundquist
Works of the artist
André Lundquist
Biography
SENSUAL AND TIMELESS
André Lundquist was born in 1972 in Copenhagen, where he received his initial training with the painter Therese Dragshøj (1909-1998). His graphic studies under the tutelage of Peter Martensen have clearly left their mark on the artist's technique and may explain his penchant for creating tensions between the figures and shapes he creates, and the canvas weave on which they are painted.
In 1999 recipient of a scholarship from the Beckett Foundation, he has a residency in the South of Spain at the Valparaiso Foundation. Under his stay, seeking for new inspirations he wanders around the residence, which is nestled between orchards and olive groves, with breathtaking views towards the Mediterranean coast and the Sierra Cabrera and sometimes also heads off to the South of France. From those trips remain feelings and sensations alike, which Lundquist translates into light and colors.
If one decides to embrace the world of his paintings, Lundquist promises emotions. His figurative art is sensual and timeless.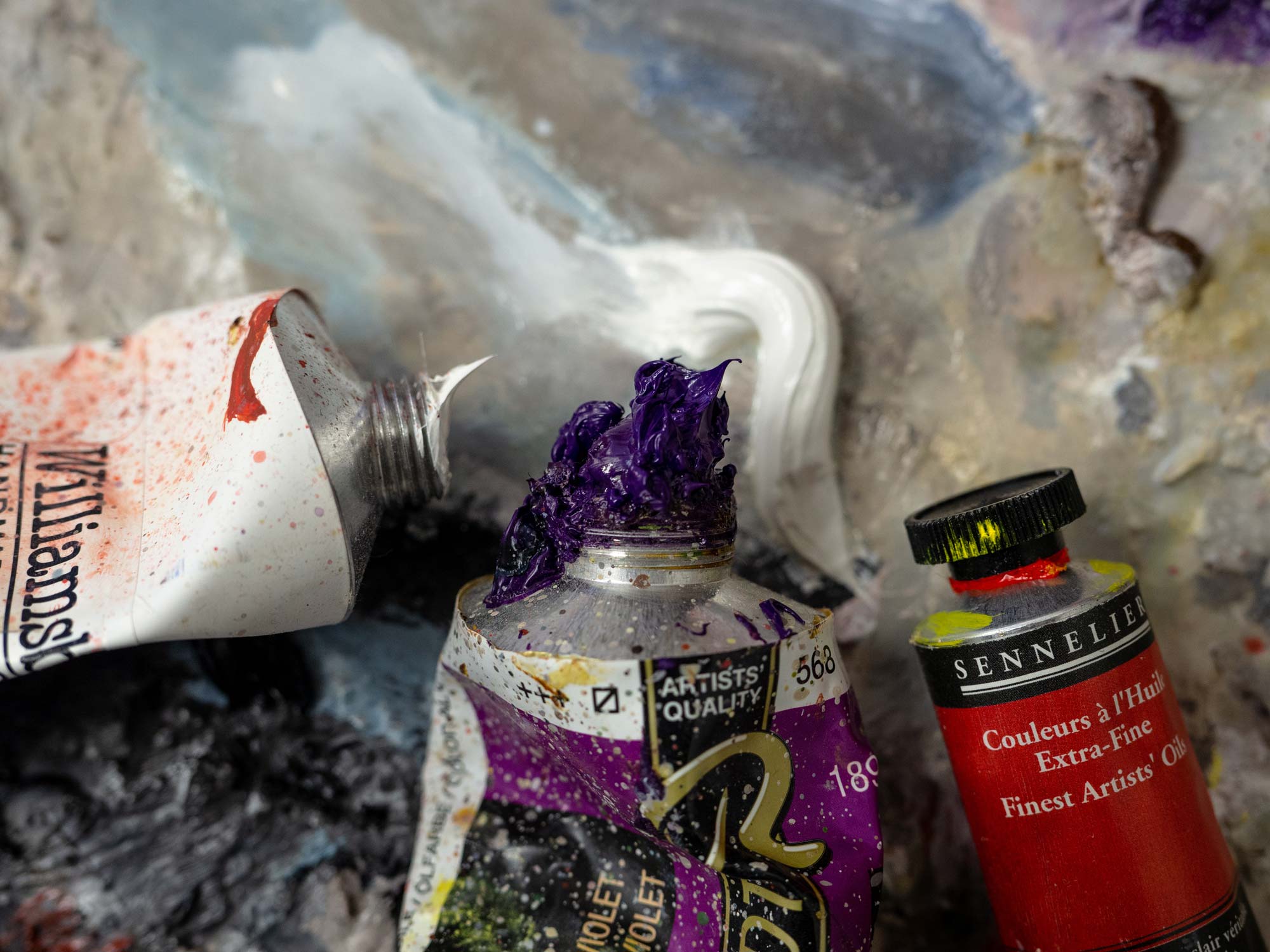 Grace, lightness, peace … are other words to describe André Lundquist's body of work. His paintings are characterized by a silent poetry that allows the viewer to enter each painting peacefully, without fear. This is a tour de force, because for the most part, the women he sketches, paints and brings to life on the canvas, are depicted in their innermost intimacy. They are sitting, standing, lying down, kneeling … and yet one never gets the feeling of voyeurism of any kind at his end. These women are like freeze frames that let break a more complex story under the pigments of their skin, behind the iris of their eyes … Visual metaphors, they are sometimes like the mirror of our own experiences, sometimes like an open door, behind which the viewer may give free rein to his imagination. Each of these women is a story repositery containing a thousand situations to relate to or not.
Lundquist mixes oil, ink, charcoal, crayon, wallpaper. These overlays giving originality to his works got him to be recently noticed and honored by the jury of the Taylor Foundation.
The Foundation awarded him the Jean Vincent-Darasse prize, on the occasion of his participation to the 2013's Salon du Dessin et de la Peinture à l'Eau at the Grand Palais in Paris. These palimpsests, sometimes in pastel colors, sometimes in bright ones, are the creations of an exquisite colorist whose aesthetic kinship is that of the late nineteenth / early twentieth century's masters. Lundquist's fascination with painters such as Gauguin, Schiele, Modigliani, Munch, Willumsen or Helene Schjerfbeck is undeniable, but his art is constantly evolving.
Lawrence Ebelle © 2014