Didier Delgado
Works of the artist
Didier Delgado
Biography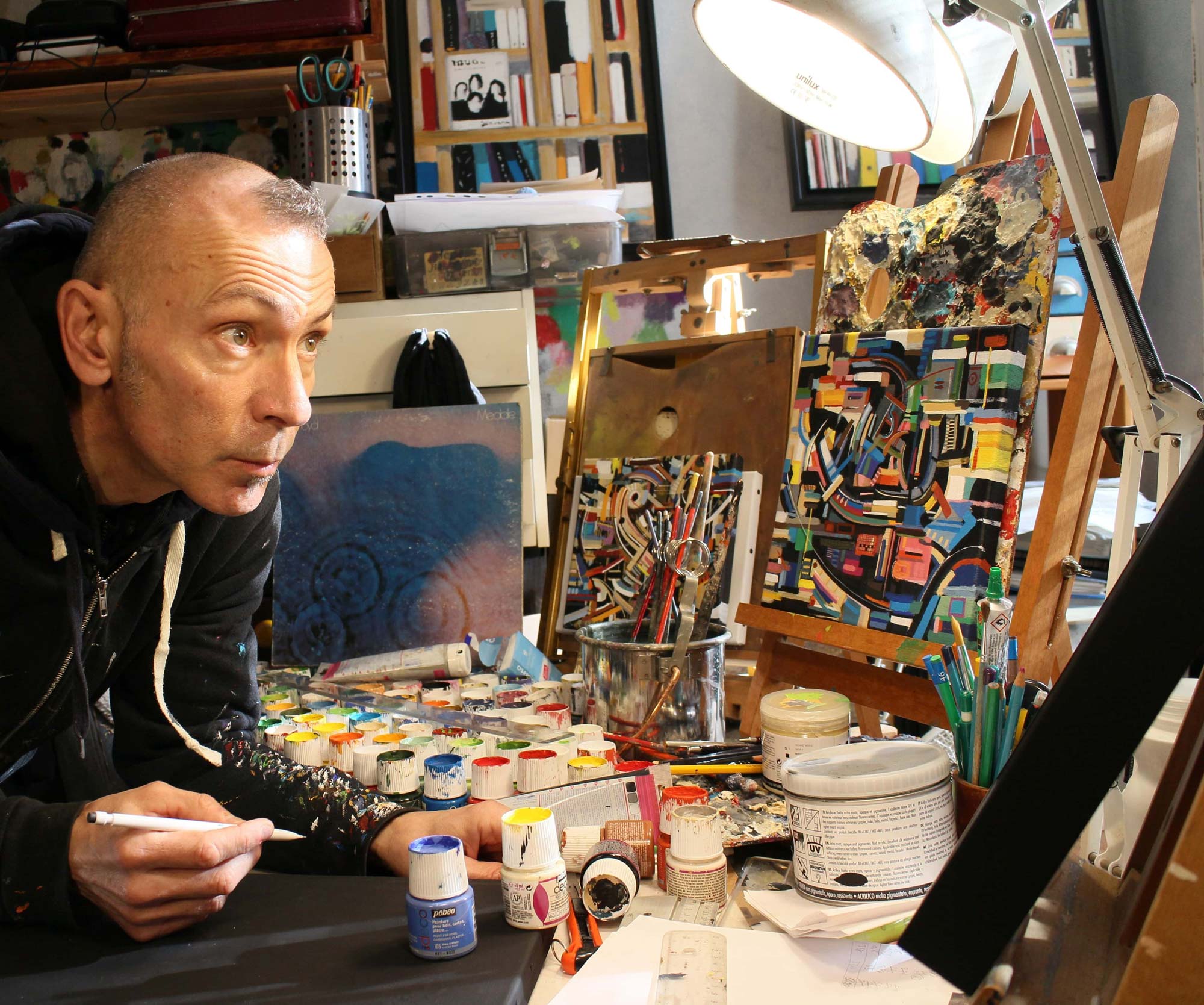 Born in France in Grenoble – 1964.
He is graduated as Illustrator. He begins to paint in 1999 and travels in Europe to be exhibited. His second passion is Rock Music.
Passionate by photography and drawing, he follows a graphic designer's formation in Marseille, where he obtains an illlustrator's diploma.
He started to paint in 1999 and keep exhibiting in the big European capitals.
Initially inspired by Miro and Kandinsky, this music lover (especially rock music) achieved to create a personal graphic universe, marked by nostalgia.