Zou
Works of the artist
Zou
Biography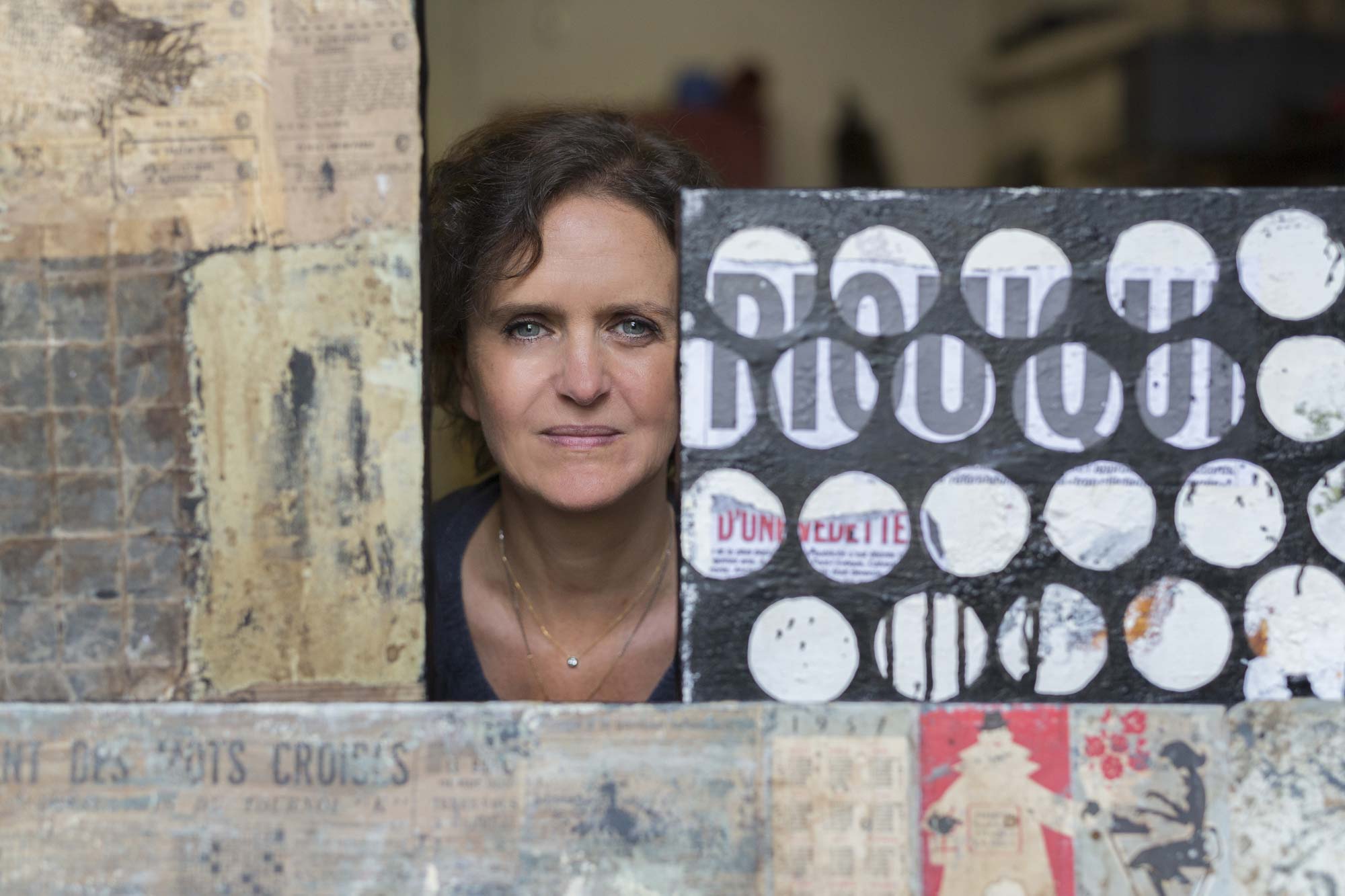 Born in France, Zou worked in the communication before becoming artist. To realize these works, she chooses a theme which inspires her and then the size of the painting to include the used materials. The emotion comes from the thought. She always works in music.
Zou is a mixed-media painter who combines various types of materials in conjunction with a specific theme related to her daily life.
According to a chosen subject, she mixes and matches the disposable materials she has selected (newspaper, ash, cardboard…), trying to give them a second life.
Warm colors and unexpected textures appear from the multiple layers she creates, providing each artwork with volume and strength. Since 2012, she has been increasingly using her own photographs which she blends in her materials.
Zou has exhibited in galleries in Brussels (Belgium), Beyrouth (Lebanon) and is permanently showed in Galerie l'Oeil du Prince (Paris).
For 3 years she has been participating at Salon Réalités Nouvelles (Paris).
May 2012: Guest of honor at the "Biennale des Arts" of the Republic of Montmartre in Paris
November 2008: Artcurial : charity sale in aid of the "Ecoles de l'espoir"
October 2008: First Prizewinner awared by the public at the Arts Exhibition ("Salon des Arts") in Vaucresson
October 2007: First Prizewinner awarded by the jury at the Arts Exhibition ("Salon des Arts") in Vaucresson